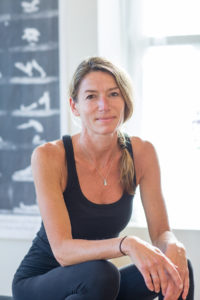 Pilates Center of Maine founder and senior instructor, Tünde Schwartz (the "u" sound is similar to that of "push"), is a certified Authentic Pilates Method™ through Power Pilates™ instructor, the gold standard of Pilates training.
She has been certified by the American College of Sports Medicine for personal training and in 2004 received an Advanced Level Comprehensive Teacher's Certification through Power Pilates New York with Master teacher Susan Moran. In 2012, Tünde received additional advanced certification through the Pilates Standard with Master teacher, Bob Liekens. Tünde is a member of the Pilates Method Alliance (PMA) and continues to sharpen her experience with Pilates workshops, conferences and teaching private and group Pilates sessions each week.
Prior to founding Pilates Center of Maine, Tünde trained in the fitness industry in New York City 15+ years and now has been teaching Pilates for over 15 years. She taught and created programs for some of New York's elite health clubs and studios, has been featured in fitness magazines and served as a consultant for television and books. Her passion for Pilates and fitness is empowering to each student she encounters.
Pamela Clark (Pam) was introduced to the Pilates Method in 2003. She quickly recognized how the practice developed her physical confidence and mental focus. Noticing positive changes in her body after those first sessions, she understood that Pilates for her would be a lifelong practice and an integral part of her wellness and well-being.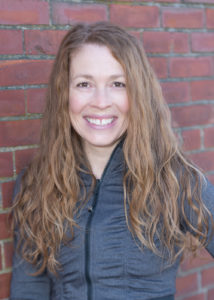 Committed to the method as developed by Joseph Pilates, she enrolled in the Power Pilates™ teacher training program and completed her 600 hour comprehensive training in 2007. Always striving to learn more and share the classical work with clients, her education continued through workshops with recognized teachers like Lolita San Miguel, Bob Liekens, Kathy Van Patten and Nora Gomez Dears.
Pam has been teaching for 14 years in Portland, Maine. She has taught at Pilates Baxter Place, Studio 59 Pilates, Pilates Center of Maine and as a private Pilates trainer. Additionally, Pam has completed the following certifications:
The Pilates Standard LEAP program October 2018
Comprehensive Certification Power Pilates 2007
Intermediate Mat Certification Power Pilates 2005
Beginner Mat Certification Power Pilates, NY 2005
Morgan Surkin has been been athletically-minded since she was young, turning her passion towards Pilates in 2007 when she was looking for a low impact way to get into shape.  The focus on form, precision and control was a main draw to Pilates as well as the mind-body connection that comes from a thoughtful, physical practice. Morgan's goal is to help Pilates students gain core strength through functional exercises.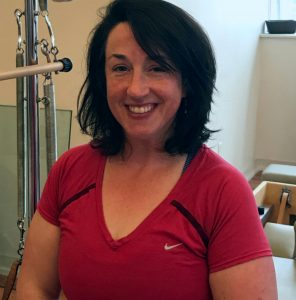 Mari Balow is certified in Fascial Stretch Therapy thru Stretch To Win® in Toronto and certified as a Beginner and Intermediate Mat Instructor in the Authentic Pilates Method™ through Power Pilates™.  She brings enthusiasm for physical empowerment to every class, and a belief in each person's inherent potential.  A dedicated student of the human body and its limitless abilities, she continues to expand her knowledge with Pilates workshops and classes.  Thankful for fantastic teachers who have motivated and challenged her, she strives to do the same for others.
GUEST INSTRUCTORS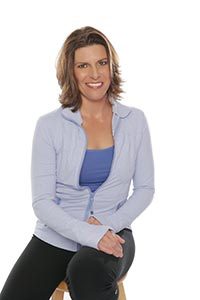 Michelle Sebilia studied classical Pilates for 6 years under Romana Kryzanowska certified instructors prior to training and apprenticing with Bob Liekens and Susan Moran Perich at Power Pilates in New York City. She received her 600 hour certification in January 2006. She maintains her certification through Power Pilates™ continuing education, as well as with other internationally renowned master instructors. In 2011 Michelle received her certification as a Power Pilates teacher trainer. Michelle founded and owns the Pilates is a Workout studio in Sarasota, Florida. Michelle teaches seasonally at the Pilates Center of Maine.
Master Teacher Nora Gomez-Dears was the director/founder of Atelier Pilates LLC in Somerville, MA from 2001-2016. Nora began her Pilates journey as a 13 year-old dancer in Puerto Rico and was introduced to Pilates Mat by Lolita San Miguel. In 1999, she graduated from the PhysicalMind® program under the tutelage of Mary Bowen in Your Own Gym® in Northampton, MA. In 2001, Nora was invited to audition for Power Pilates® and she was accepted to study for their Teacher Training program under the tutelage of Susan Moran and Bob Likens. From 2002 – 2010, Nora was an International Teacher Trainer and presenter for Power Pilates®. In search of additional Classical Pilates points of view, Nora went on to study at The Pilates Center of Boulder® with Amy Taylor Alperns and Rachel Taylor Segel and received her Masters in Pilates in 2012. In addition, Nora has been affiliated with Buff Bones® and is a member of their International faculty. Recently, Nora was chosen by Bob Likens to participate in his LEAP program in NYC as part of his advanced teacher training program for The Pilates Standard®.
Nora has a B.S. in Physical Education and Dance from University of Wisconsin – Madison in addition, to graduate studies in Dance Movement Therapy and Counseling Psychology from Antioch University, Keene, NH.